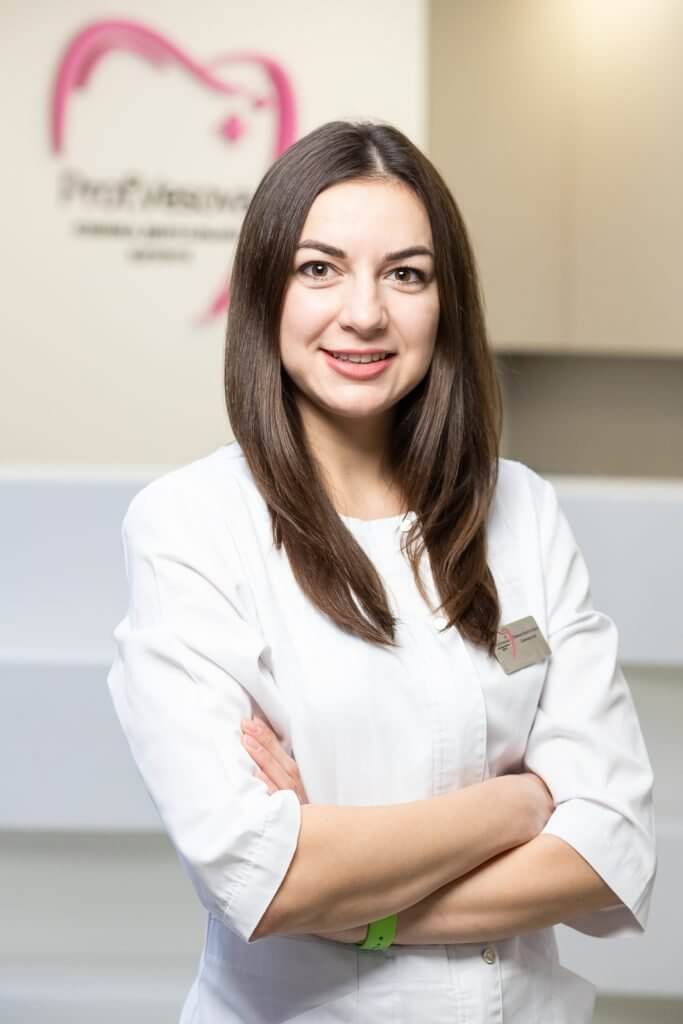 Elena Anatolyevna specializes in the treatment of dental canals under a microscope, which simplifies the procedure, for example, when it is difficult to pass. Prepares patients for prosthetics.
Education: Lugansk State Medical University (2011)
He is engaged in endodontic treatment under a microscope, extraction of instruments from the root canals, restoration of the frontal and lateral groups of teeth, whitening.
Courses:
"Initial endodontic treatment by using Ni-Ti rotary instruments ProTaper Universal" (1.02.2014, 7 hours)
"Svit restoration technologies 3M ESPE" Espertise (03/19/2013 8 years old)
"Artistic modeling of teeth" Fenestra, Kiev (23-24.01.2014, 16 hours)
"Sklo_nomernite cement-ogladyad systems of other generations" Espertise (03/05/2014, 5 years old)
"Types of direct restoration. Biomimetic concept of restorations ", Apollonia (11/15/2014, 6 hours)
"The clinical course of modern endodontics. Working with a microscope "Avanto (11/05/2016)
"Repeated endodontics. Motivation of the doctor and the patient "Dentsplay (09/04/2016)
Operational endodontics office-course (October 6-8, 2017, 24 hours)
"Endodontic symposium of resistivity. Clinical endodontics "(10 hours 10/30/2018)
"Apexification in endodontics" (3 hours 12.12.2018)
"Cleaning the root system" (3 hours 10/17/2018)
"Emergency conditions in dentistry" (10.29.2018, 10 hours)
"Work on the bugs. Clinical endodontics "(12/22/2018, 7 hours)
Diseases: periodontitis, pulpitis, caries, non-carious teeth lesions