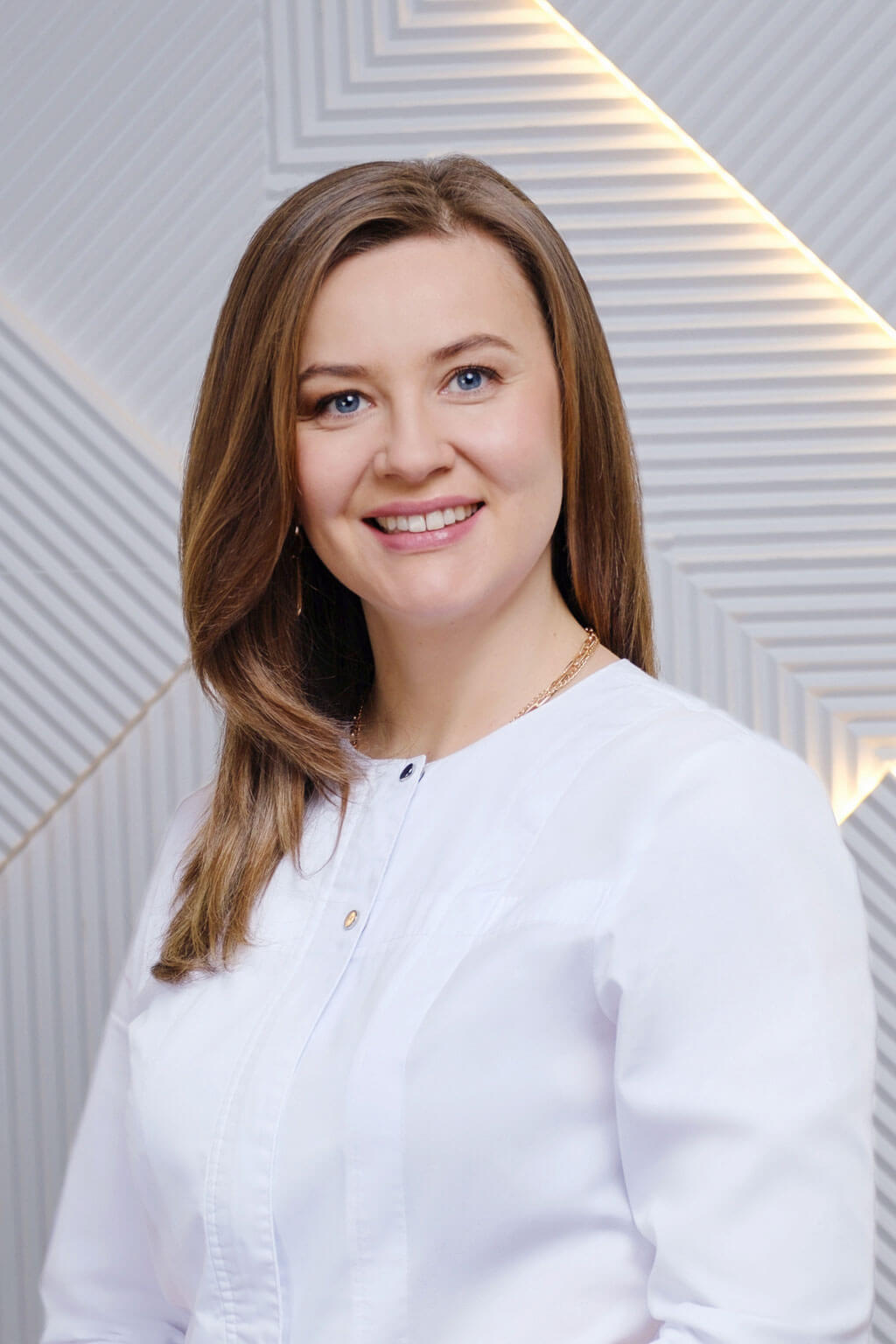 Chief doctor, PhD.
Education: NMU them. A.A.Bogomolets
Author and co-author of more than 30 articles, 4 patents.
Member of the Ukrainian Association of Maxillofacial Surgeons and Dental Surgeons, the Association of Periodontists of Ukraine.
More than 10 years of teaching at the Kiev Medical University.
Anna Igorevna is an expert in the field of maxillofacial surgery. He is engaged in implantation, removal of teeth and tumors of the salivary glands and soft tissues, bone grafting, plastics of the frenulums of the tongue and lips, and performing patchwork operations.
Profile:
Implantation,
Treatment of periodontitis,
Hymorotomy,
Atypical tooth extraction,
Removal of cysts
Removal of benign tumors
Bone grafting,
Plastic surgery of the bridles of the tongue and lips
Closed and open curettage,
Patchwork operations.